City Bowl Violin Project - Maria Botha
---
New Violin Project created by Musiquelaine SA, Good Hope Seminary Primary School, March 2015.
Click here for more information about the Cape Town Violin Academy: http://www.capetownviolinacademy.co.za/
"I greatly appreciated the work of Maria Botha, with her very young violin pupils. Hearty congratulations also to her !"
Pierre Dutot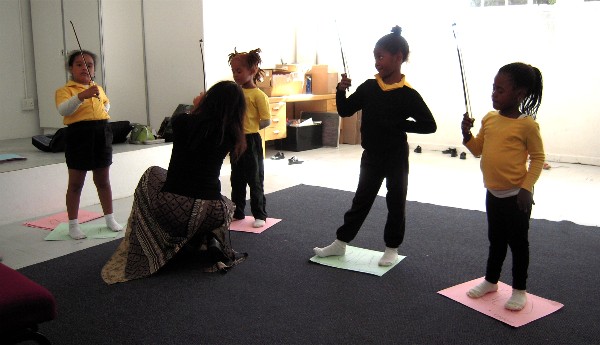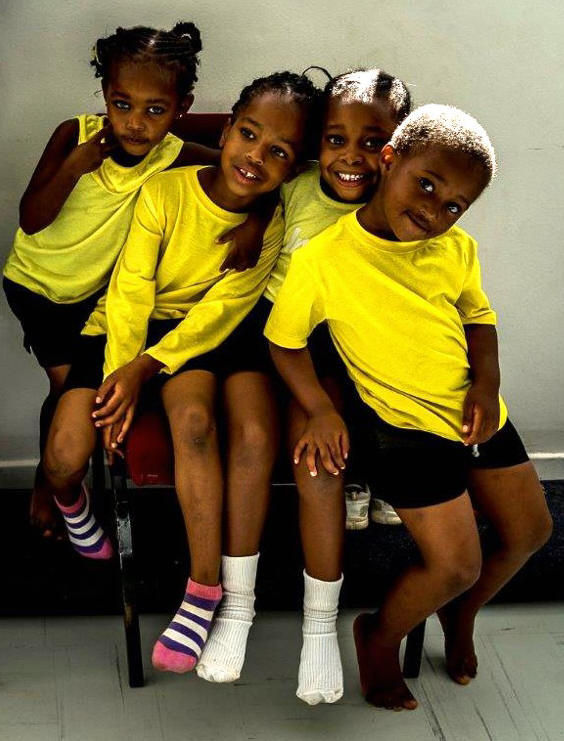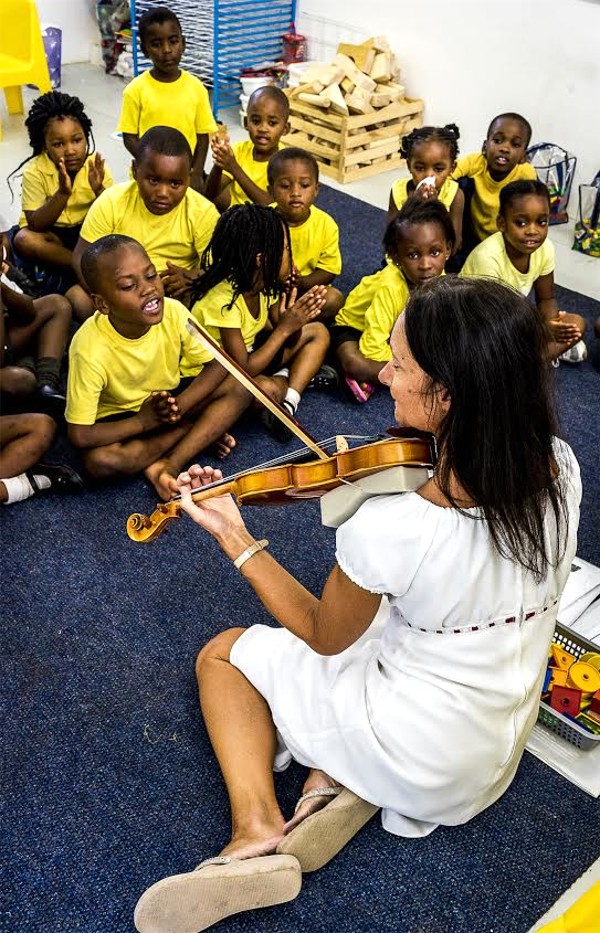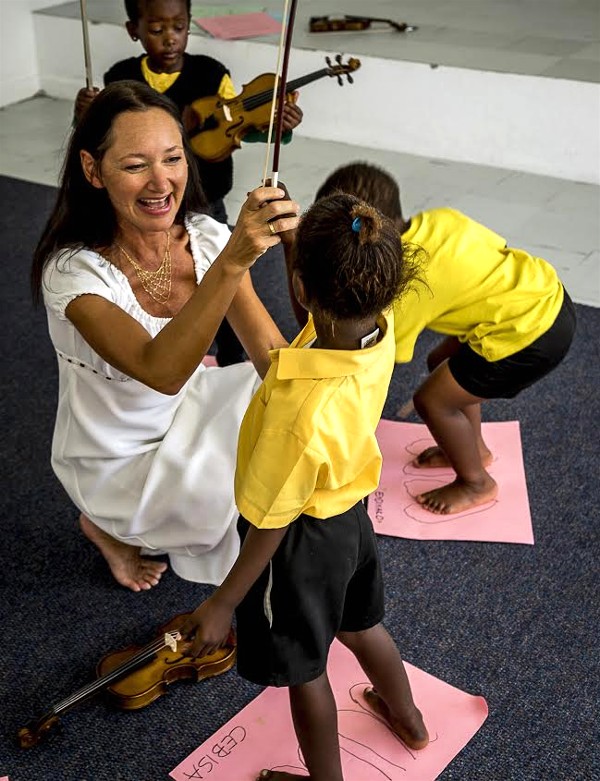 Maria Botha
Violin teacher Maria De Giradier Botha is based in Cape Town and specializes in teaching beginner students from ages 4 and upwards. Her teaching method is primarily based on the famous Suzuki method combined with other methodology to suit each young pupilís specific requirements and personality. Having lived in France for more than 20 years, she speaks French, English and Afrikaans.
Maria Botha grew up in Pretoria and studied violin with Alan Solomon and Denise Sutton, amongst others. In France she studied with Christophe Laudrette and went on to qualify as a Suzuki teacher under the personal guidance of Christophe Bossuat, president of the international Suzuki Music Institute based in Lyon, France.
On a personal level she is passionate about the growth of musical education in South Africa and, by using her experience in France and Europe, assists in teaching young learners as well as emerging violin teachers in South Africa. The training involved is aimed at providing teachers with basic tools, that enable them to teach children and build their characters through music vocabulary.
She also involves herself in child development skills through violin education. As this is a special approach, the musical training focuses very much on the human development and well-being of the child, while observing and respecting his or her own personal and musical growth.