Projects 2009
---
Musique pour Musique Project in South Africa
Location: Cape Town. – Time: late January 2009
School: Sans Souci Girls High School - Newlands, residential neighbourhood of Cape Town.
Grade: 6th, 40 girls from different backgrounds and neighbourhoods, even Townships of Cape Town and surrounding areas.
Most instruments belong to the school; some students have their own instrument. A generous donation of an French horn was made with the support of the trumpet master Jean-Jacques Metz (Conservatoire de Nantes, project leader of Orchestre ŕ l'Ecole) he initiated the Urban Band remarkable project of Orchestre ŕ l'Ecole.
Musiquelaine sponsored twelve children who had no instruments and also paid for tuition.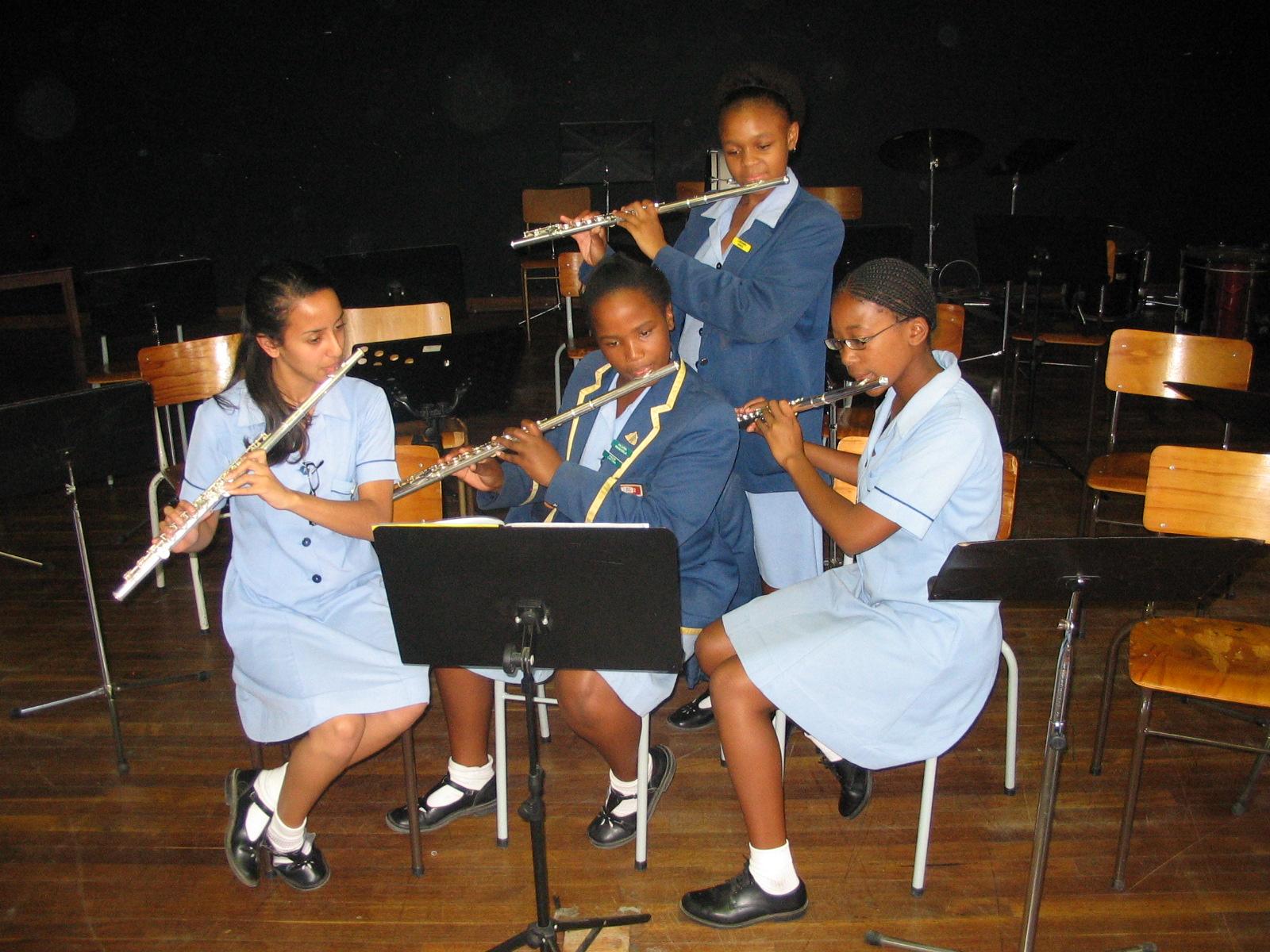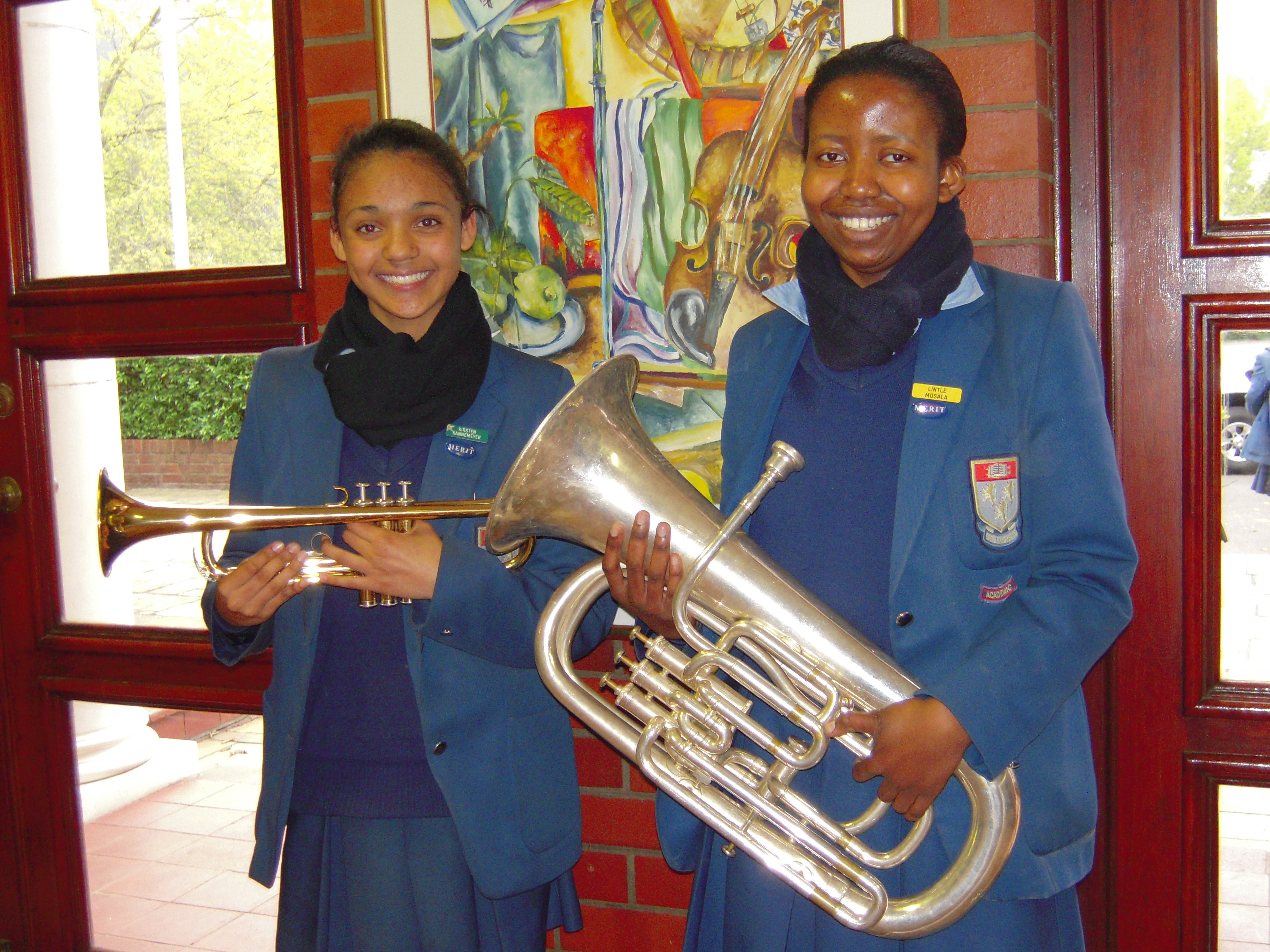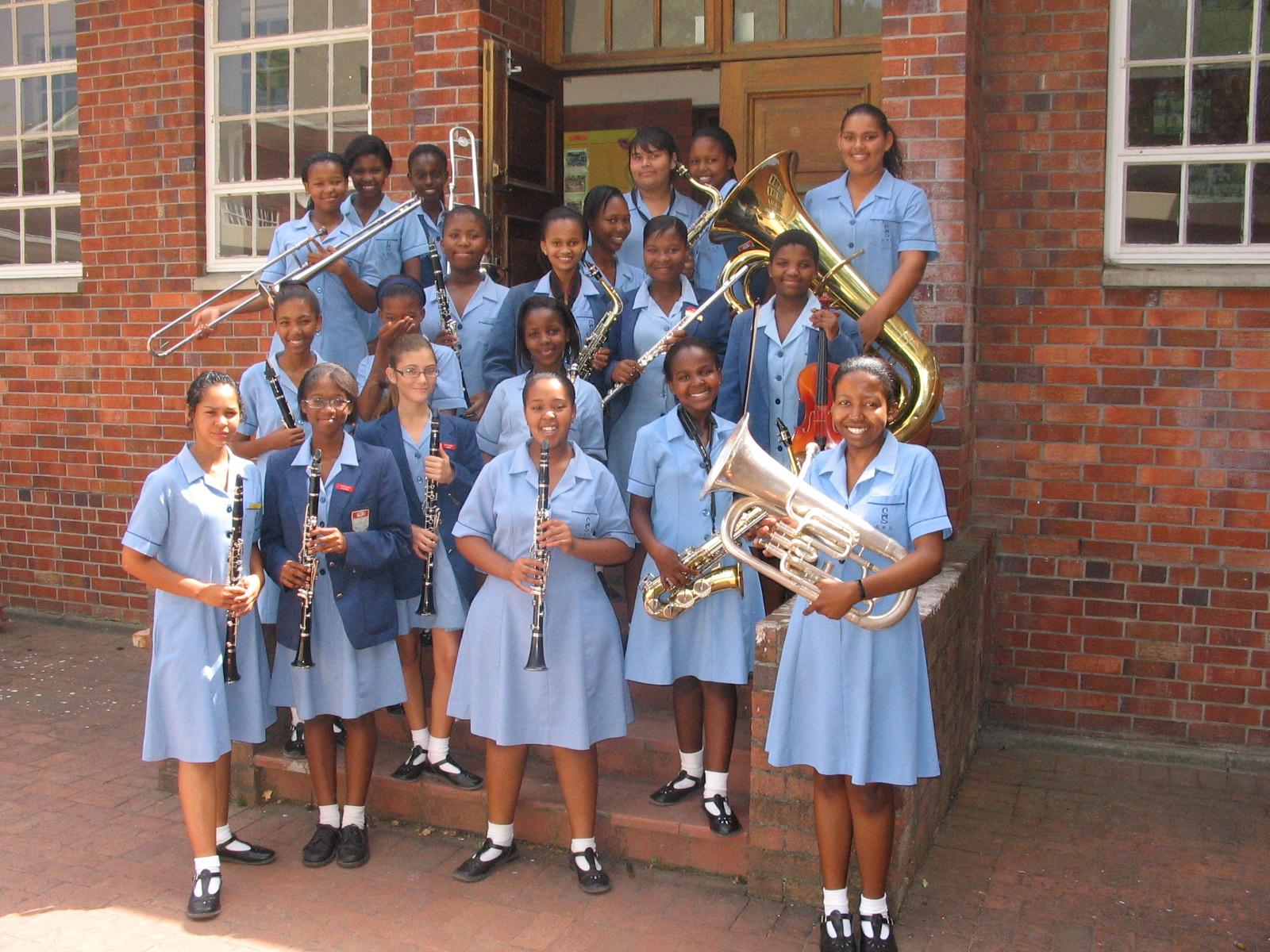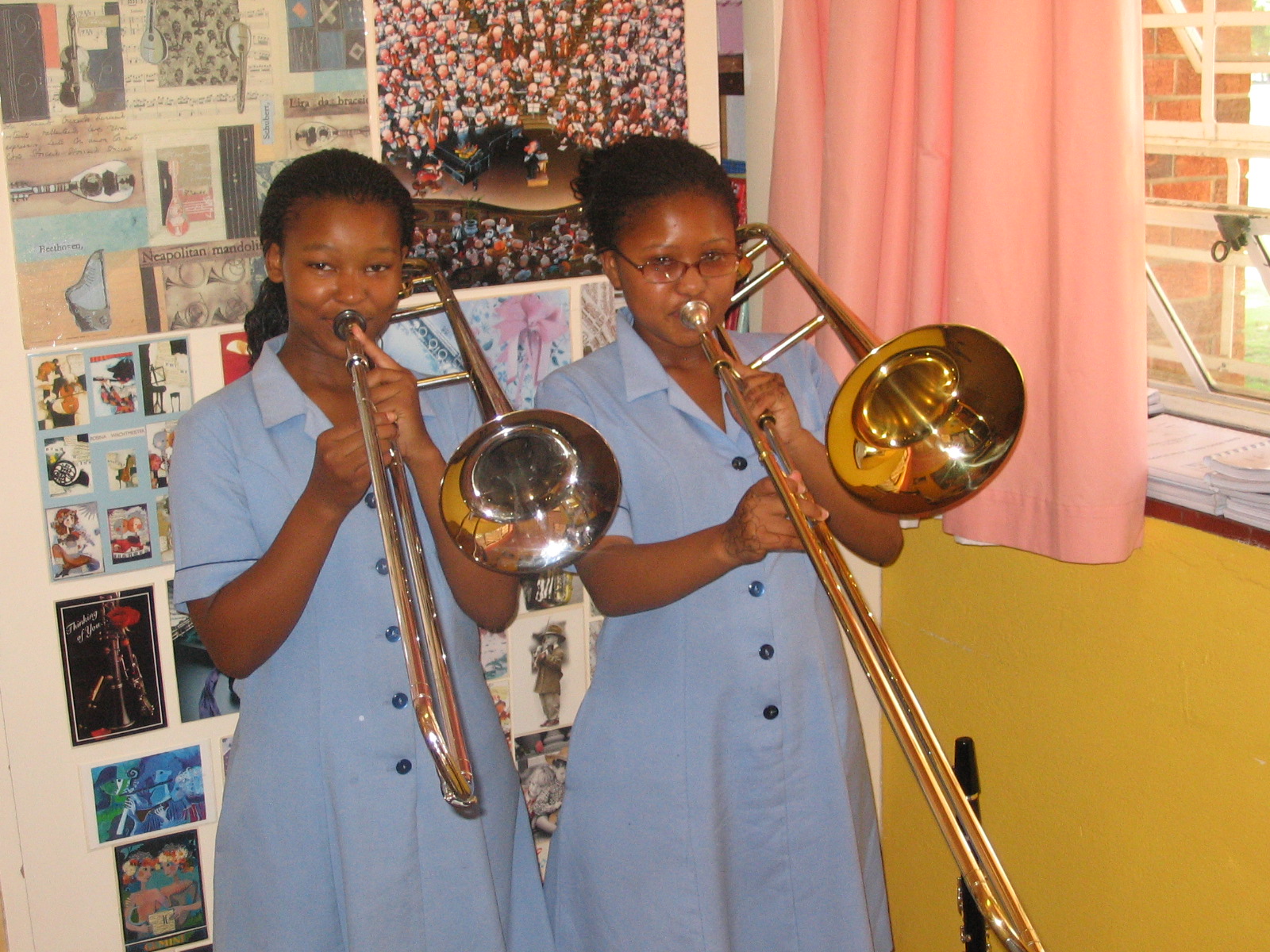 [Home Page]
[CPYO - Music Education Project]
[Masterclasses]
[Appointments]
[Donations]

Contacts:
Lainey Trequesser
39, rue Jacques Dulud
92200 Neuilly sur Seine France
Tel: +33 1 46 24 31 37
Mail : musiquelaine@orange.fr